KVF is a full service family run show jumping facility offering
Training

Boarding

Lessons from beginner to advanced

Horse sales

Lease Horses

Complete reproduction services in conjunction with Alberta Veterinarian Centre

Breeding
In 1999 KVF started on a 45 acre farm just south of it's current location. Since 2006 KVF has been based out of it's current location North of Sylvan Lake on a 160 acre farm with two barns and 16 stalls in total all equipped with soft stalls and automatic waters, three 3m x 9m foaling stalls equiped with closed circuit cameras, a 20m x 40m indoor arena, 20m x 60m outdoor, huge turnout paddocks and expansive grass fields for the young horses to grow up on. The main barn is attached to the indoor arena and has a wash rack, boarder's lockers, an upstairs viewing/office area, 3 tackup stalls and a treadmill. The second barn has 5 permanent stalls one of which is equipped with cameras and set up as a treatment stall, the second barn is used as our reproduction center in the spring/summer and has an adjustable breeding dummy, portable stocks, a wash rack and a lab set up for all of Alberta Vet Centers reproduction requirements.
Our outdoor horses are fed round bales of 1st or 2nd cut hay depending on their diet needs and the hay is chopped with a hay chopper to get rid of any excess dust and then fed on the ground to simulate grazing when the ground is dry or frozen. We also offer diet pens for the easy keepers. Our indoor horses are fed hay outside and then alfalfa cubes and our grain concentrate when they come in for the evening. We feed a concentrate which is specially made up for us by a nutritionist after our hay is tested each year to determine what minerals are lacking. This ensures that our horses are receiving a truly balanced diet without any guessing.
Klondike Victory Farm gets it's name from the Yukon where both Lorrie and Coreen were raised and lived until graduation.
---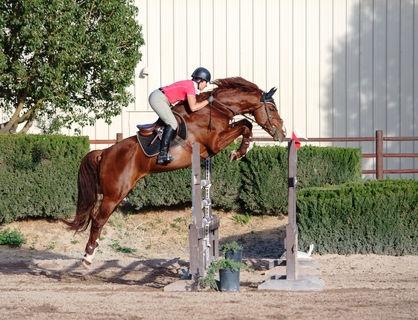 Lorrie Jamieson
Head trainer / Farm manager
Lorrie has been working in the industry for the past 20 years. Starting off working for Chris Brand as a stable hand and assisting with the young horses. After that she worked for Bosch Farms as a stable hand and rider and then in 1999 with the support of her family went out on her own. Lorrie has always specialized in bringing along young horses to reach their full potential having developed several into Grand Prix horses. Her approach of hard work and discipline with both her horses and her students really pays off with the majority of her students riding horses that they have developed themselves and are now competing against the best in Alberta and winning! Lorrie along with her sister Coreen have traveled several times to Europe looking for promising young horses and breeding stock and have come home with some exceptional horses who are now producing exceptional offspring.
Lorrie has always had a thirst for knowledge and has been coached by some great horsemen along the way. After going out on her own Bryan Anderson was the first coach who helped her, after that Jay Duke helped to instill solid working equitation and discipline in the flatwork for the higher levels and now she has taken several clinics with Beth Underhill and George Morris as well as riding with Rich Fellers for two weeks. These elite coaches have helped to fine tune the small details of both the jumping and flatwork. She has always tried to put the horses wellbeing first and the horses really respond and blossom under this program.
---
Coreen Jamieson
Accounting / Breeding manager
Coreen was an avid rider as a teenager up in the Yukon and then went to university to study business and accounting. She studied international business in Mexico and is fluent in Spanish. She now works a more than full time day job and does the accounting for KVF as well as assisting in finding talented young horses and making the breeding decisions for the broodmares. She really enjoys researching the bloodlines and finding the niches that are producing top horses. Coreen got back into riding in her 30's after a 12 year hiatus and now competes with one of KVF's homebred's in the 1.20m division and is a force to be reckoned with always super competitive in the jump off.
---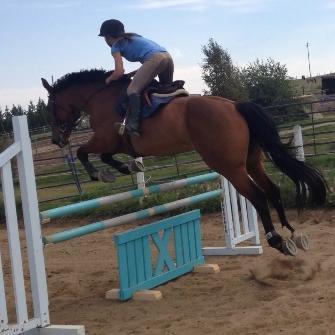 Megan Oost
Barn manager / Assistant coach
Megan has been with KVF since 2012 and has become a valuable part of the team. She comes from Vancouver Island where she had a dressage back ground before coming to us. She teaches all of the beginner lessons, rides several horses each day and cleans barn and puts feed out. She has endless amounts of energy and takes a lot of pride in the barn. Megan has worked very hard at her over fences training and enjoys jumping all of the young horses and the seasoned show horses. She also enjoys searching out prospects, developing them and then reselling them, having found several nice horses who just needed miles. Megan keeps the barn and farm running while Lorrie is away competing and looks after the horses as if they are her own.