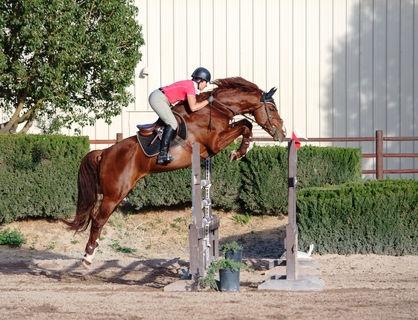 Lorrie Jamieson
Head Trainer / Farm Manager
Lorrie has been working in the industry for the past 20 years. Starting off working for Chris Brand as a stable hand and assisting with the young horses. After that she worked for Bosch Farms as a stable hand and rider and then in 1999 with the support of her family went out on her own. Lorrie has always specialized in bringing along young horses to reach their full potential having developed several into Grand Prix horses. Her approach of hard work and discipline with both her horses and her students really pays off with the majority of her students riding horses that they have developed themselves and are now competing against the best in Alberta and winning! Lorrie along with her sister Coreen have traveled several times to Europe looking for promising young horses and breeding stock and have come home with some exceptional horses who are now producing exceptional offspring.
Lorrie has always had a thirst for knowledge and has been coached by some great horsemen along the way. After going out on her own Bryan Anderson was the first coach who helped her, after that Jay Duke helped to instill solid working equitation and discipline in the flatwork for the higher levels and now she has taken several clinics with Beth Underhill and George Morris as well as riding with Rich Fellers for two weeks. These elite coaches have helped to fine tune the small details of both the jumping and flatwork. She has always tried to put the horses wellbeing first and the horses really respond and blossom under this program.
---
Coreen Jamieson
Accounting / Breeding Manager
Coreen was an avid rider as a teenager up in the Yukon and then went to university to study business and accounting. She studied international business in Mexico and is fluent in Spanish. She now works a more than full time day job and does the accounting for KVF as well as assisting in finding talented young horses and making the breeding decisions for the broodmares. She really enjoys researching the bloodlines and finding the niches that are producing top horses. Coreen got back into riding in her 30's after a 12 year hiatus and now competes with one of KVF's homebred's in the 1.20m division and is a force to be reckoned with always super competitive in the jump off.
---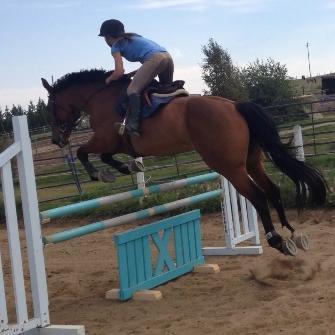 Megan Oost
Barn manager / Coach
Megan has been with KVF since 2012 and has become a valuable part of the team. She comes from Vancouver Island where she had a dressage back ground before coming to us. She teaches all of the beginner lessons, rides several horses each day and cleans barn and puts feed out. She has endless amounts of energy and takes a lot of pride in the barn. Megan has worked very hard at her over fences training and enjoys jumping all of the young horses and the seasoned show horses. She also enjoys searching out prospects, developing them and then reselling them, having found several nice horses who just needed miles. Megan keeps the barn and farm running while Lorrie is away competing and looks after the horses as if they are her own.
---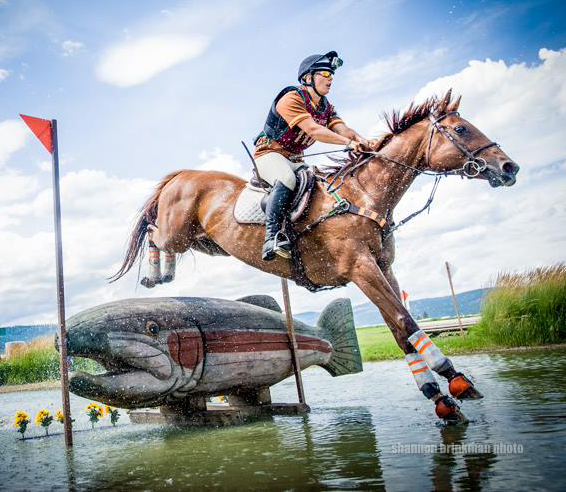 Jessica Kerschbaumer
Young Horse Trainer / Coach
Jessica has been with KVF full time since 2014, and worked part time riding horses for us a year before that. She comes from Northern Alberta and has an eventing background. She works with all the young horses, from halter breaking foals, general handling and ground work, to starting them under saddle. She also rides the training horses, teaches lessons, and helps out around the barn when needed. Jessica has competed up to the Intermediate level in eventing, 1.20m jumpers, and 2nd level dressage. She takes a lot of pride in always having brought along her own horses, and has plans to keep moving up the eventing levels. She has been a member of the Alberta Horse Trials Association High Performance Eventing Team since 2012. Even though Jessica has worked with warmbloods and a large variety of other breeds, she has a special affinity for off the track thoroughbreds. Twiggy, her current eventing mount, is a thoroughbred, bred, raised and raced at KVF, and then Jessica transitioned her into a successful sport horse career currently at the Preliminary eventing level with plans to move up in. Recently, Jessica has started helping us out with our website, social media, bookkeeping, and marketing.