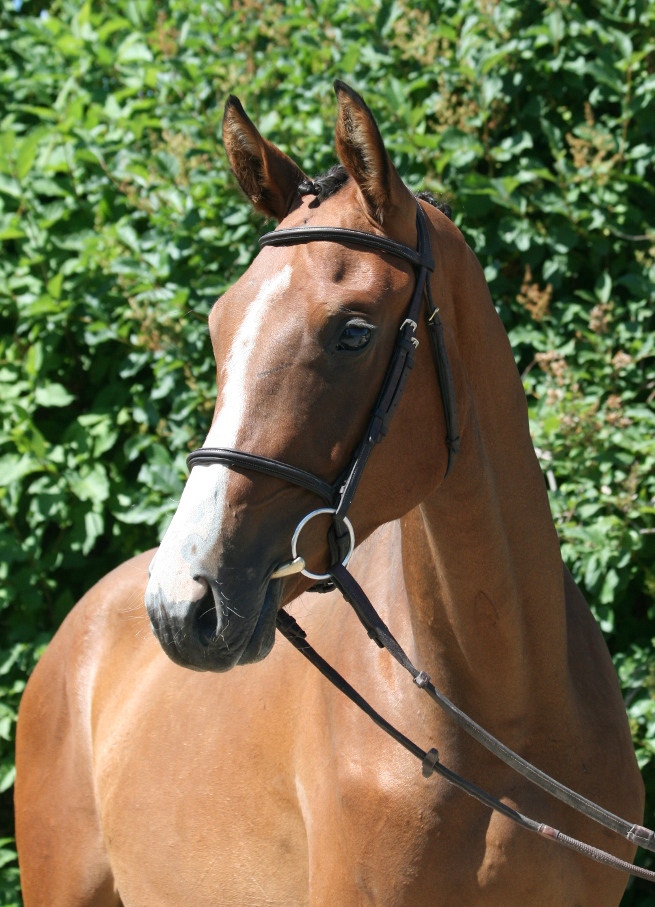 Klondike Victory Farm is proud to present our young prospects that we currently have for sale. These horses are well worked with but at the same time allowed to grow up in a herd situation so that they can develop proper socialization and get natural exercise. All of our weanlings come into the barn for 10 days during weaning time so that they can become accustom to barn life and being handled on their own, after that they are turned out together in a 25 acre field with one or two older 'baby sitters' who teach them about herd dynamics. In the spring of their yearling year they are moved to an 80 acres field where they live with other young horses as well as our old retirees, this way they are able to grow up as natural as possible doing a lot of moving around to develop proper bone density and muscle growth.
They are brought into the barn for regular hoof care, deworming and inoculations as well free jumping two times per year over age appropriate heights, this helps to get them accustomed to being asked to listen to the handler and move away from pressure which makes starting them a breeze! We start our youngsters in the fall of their two year old year, usually spending one month with them just to the point of sitting on them with tack and then turn them back out for the winter/summer. In the fall of their three year old year we spend another 6 weeks with them, they are normally w/t/c and may have gone over a few very small jumps if they are very confident and then they are turned back out for the winter once again to finish growing and developing. In the spring of their four year old year they will come in and start regular work and some will go to their first shows.
We have found that this approach creates confident, happy horses who love to go to work and have the strength to carry on into performance careers! We have developed several top horses this way and continue to develop them.
Tacorde, 1.60m jumper bought as a coming three year old. Zeno, 1.60m jumper bought as a two year old. Anthony, Champion 7 year old finals 2012 now a winning 1.30m horse, bred by KVF. Elle Carrera, Champion 6 year old finals 2015 now winning in the local Grand Prix circuit, bred by KVF.
These are just a few examples of how well our program works and there are several more who have been sold and are now winning on the show circuit!
Price Categories ~ A - under $10,000 ~ B - $10,500 - $20,000 ~ C - $20,500 - $40,000 ~ D - $40,000 +
2019 Prospects



O'Flanigan

Half brother to 1.45m Jumper

Chestnut | Colt | Jethro Tull x Indorado

Expected mature height 16.2hh

Price Category 'B'