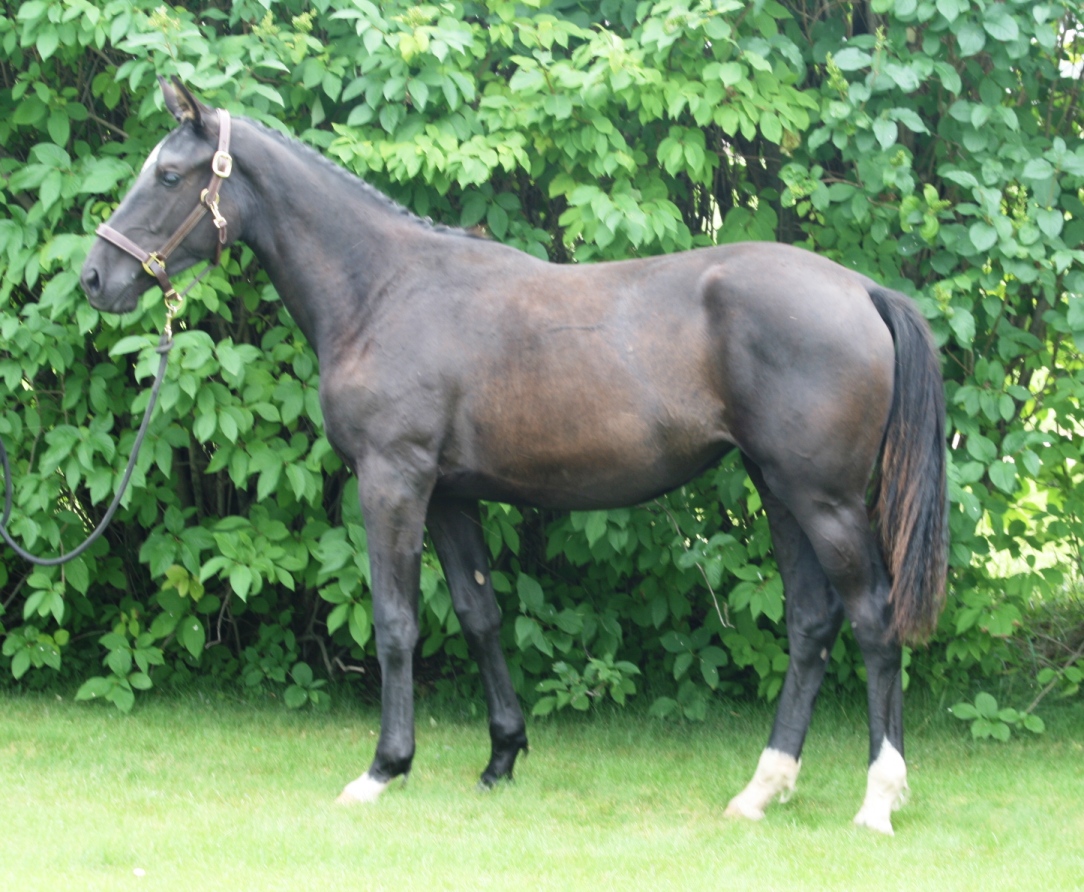 Noche Caliente
2018 Black CWB Filly Currently 15.3hh
Jethro Tull x Zeno x Cool Halo xx
Consigned to the Fall Classic Sale Lot 30
Noche Caliente is a gorgeous hunter jumper prospect from Jethro Tull's first crop of foals. She is long legged with perfect hunter movement and a relaxed, easy going temperament. Noche Caliente has been very lightly free jumped and shows a natural aptitude with great form and willingness. She has grown up in a herd environment, being well socialized and getting plenty of exercise out in the 80-acre field with her buddies.
Noche Caliente's sire Jethro Tull is an exciting young stallion who was the Champion Jumper of the North American Stallion Sport test which is held in the US. He received an overall score of 8.23 with no score under 8. He was also the top-scoring stallion in Canada at both the CWB and CSH licensings and is also licensed with GOV, HAN, AHA and WEST. He is being lightly campaigned in the young horse division and has been consistently scoring above 90% with 10's for scope, canter and technique. Jethro has a fantastic temperament and is a pleasure to train and compete as he loves to do his job while at the same time being extremely laid back. He has a dream pedigree with some of the biggest names in show jumping: I'm Special De Muze is making a name for himself in the Grand Prix ring, following in the footsteps of his very famous sire Emerald. On Jethro's dam side we see in a row Voltaire x Heartbreaker x Ramiro Z x Le Mexico x Marco Polo.
Noche's Caliente's dam Delila SV had a successful hunter career before becoming a broodmare. She had excellent technique as well as ample scope and the big gallop required for the hunter derbies. Her sire Zeno did the regular working hunters and was champion or reserve champion every time out before he made the switch to the Grand Prix jumpers and had a lot of success up to 1.60m before his untimely passing.