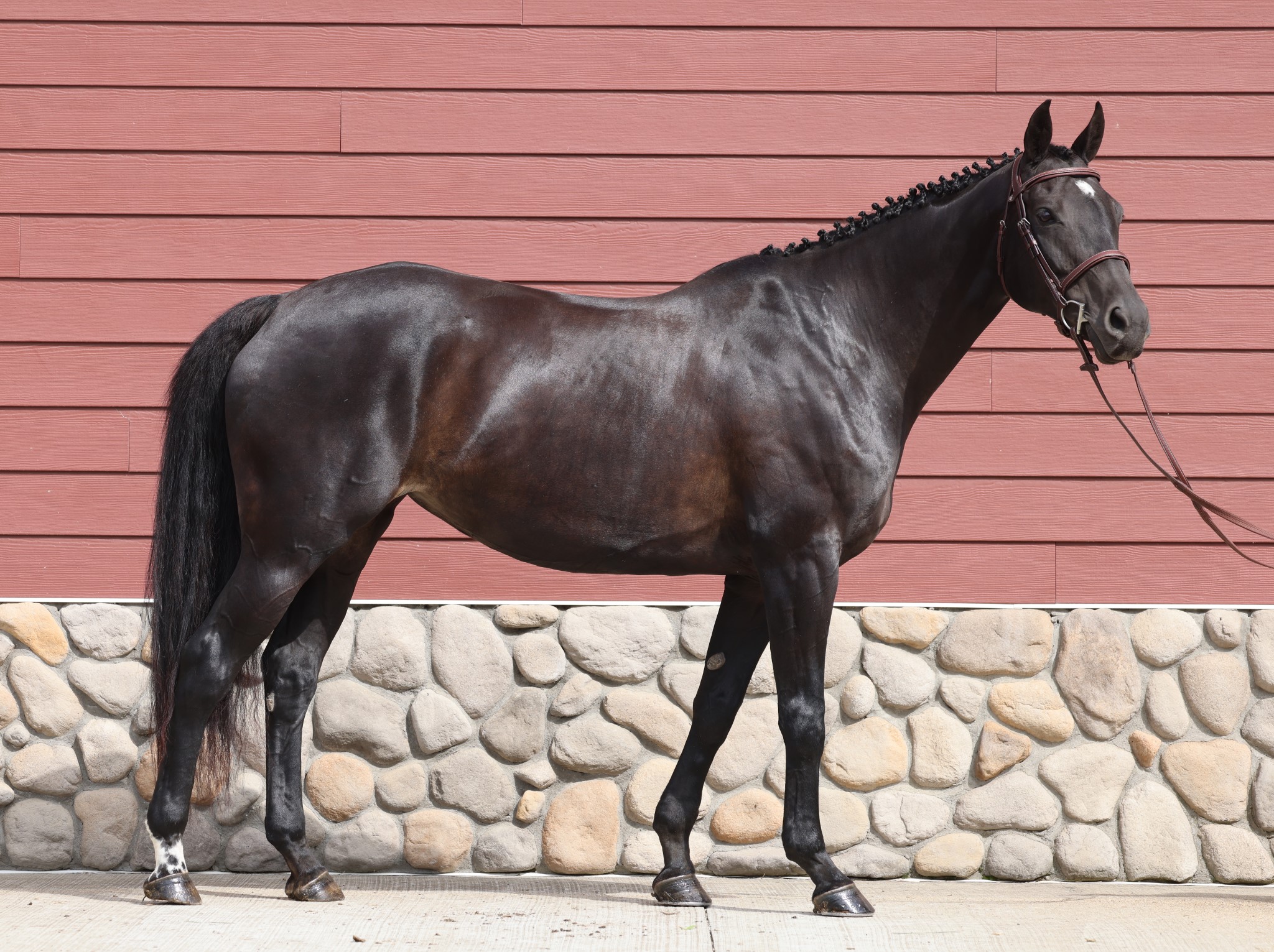 Bonita RPH

2009 Dark Bay CWB mare, 16hh
Barricello x Marcellini xx x Executioner xx
Bonita RPH is an amateur friendly mare who has shown in the 1.00m and 1.10m division at venues such as RMSJ, Thunderbird and Amberlea Meadows. Due to an injury her riding career has ended but she would make a fabulous broodmare. Bonita is a typey warmblood that has lovely technique over fences and hack winning movement.
Sire: Barricello was imported in 2006 to Rosenol Performace Horses as a breeding and riding stallion. He competed up to the 1.20 m with his amateur owner and produced several offspring. His sire Balou du Roulet, an Oldenburg silver medalist of 2005, is one of the best German horses of his age group. Equipped with maximum elasticity in his gaits, he completed an excellent Stallion Performance Test awarded with the top marks of 9.5 and 10.0 for jumping by the 'foreign' judges. He has continued his sporting career in supreme style, winning several classes judged on style and ability up to "M level". He won the final qualification at the German Young Horse Championships with the top score of 9.2 and in the final was one of the four best approved stallions in Germany. He has been one of the most successful jumping stallions on the international stage (individual gold medalist at the 2004 Olympic Games in Athens, three-times World Cup Champion in a row, winner of many Grand Prix's).
Dam: Bonita's dam, is a Canadian bred thoroughbred, named Talkin Express. She competed up to 1.40 m under a professional rider after a successful racing career in Canada.