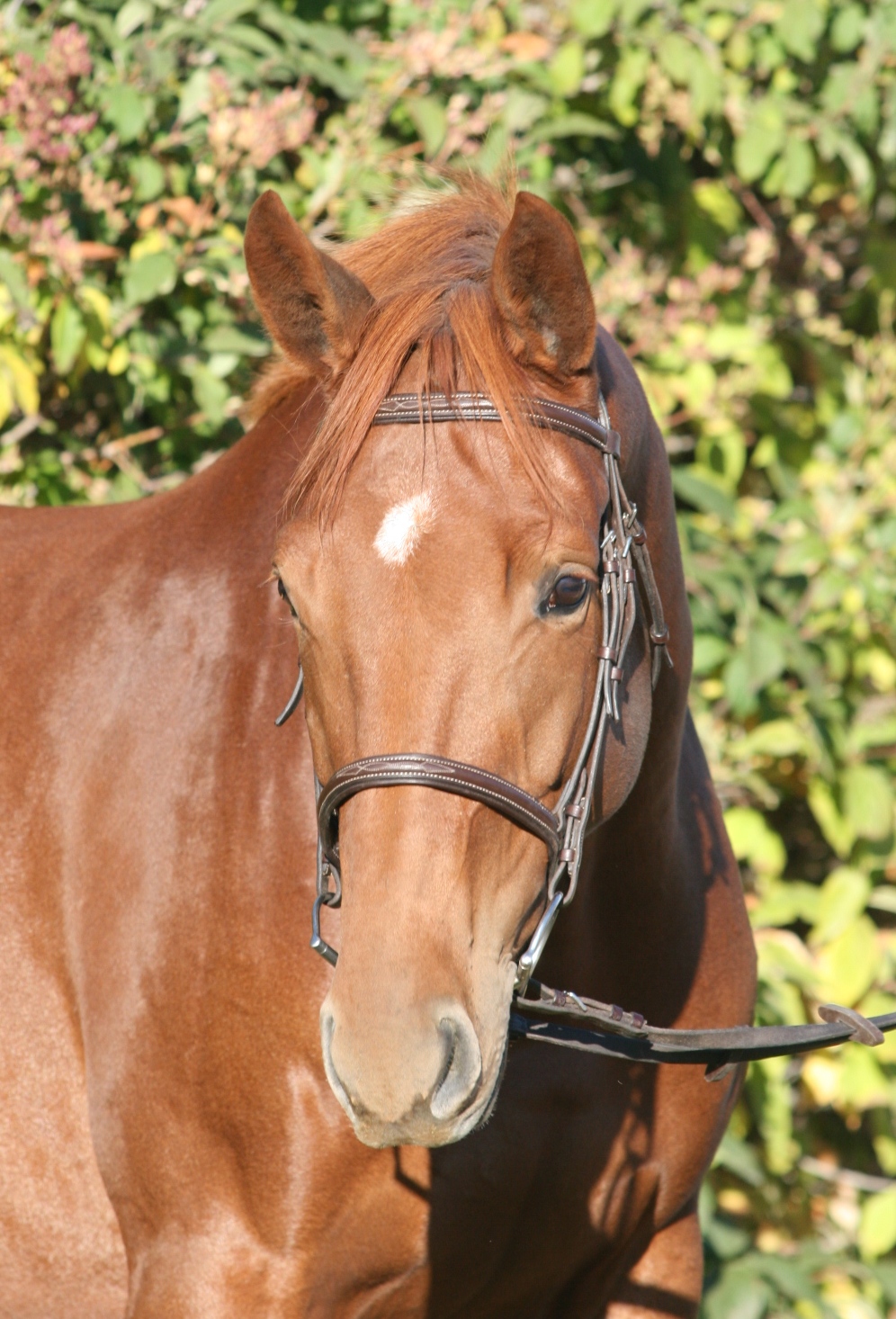 Delilah 2008 chestnut 16.1hh CWB
Zeno x Cool Halo xx

Offspring:
2015
mare
Tacorde
Klover
Sold
2018
mare
Jethro Tull
Noche Caliente
Sold
2019
colt
Jethro Tull
Oliver

Sold
Delilah is a beautiful type who really catches the judge's eye with her long, low way of going and her athletic, correct jump. She attended two Gold rated shows in 2013 and was both times reserve Champion against 15+ competitors never finishing worse than fourth. Delilah jumps in great form with plenty of scope and a big ground covering canter. She has been jumped up to 1.10m under saddle and free jumped 1.30m with ease, her lead changes are automatic and she carries herself very well and has her own engine.
Delilah's sire Zeno is very successful in both the Hunter Derby ring and the Grand Prix jumper ring and his offspring are proving to be super athletic with excellent jumping technique and very trainable temperaments. His offspring are being competed in all rings with succes; as Hunters, Jumpers, Event horses and Dressage which is no surprise as his sire Quattro has thrown multi talented horses and Zeno himself has proven to win in the Hunters, Jumpers and as a young horse was the 4 yr old Material horse Champion in Dressage.
Delilah's dam is a CWB approved thoroughbred mare whose offspring have been successful in the hunter/jumper ring as well as an eventer. They are athletic brave horses who jump well and a above average movers.