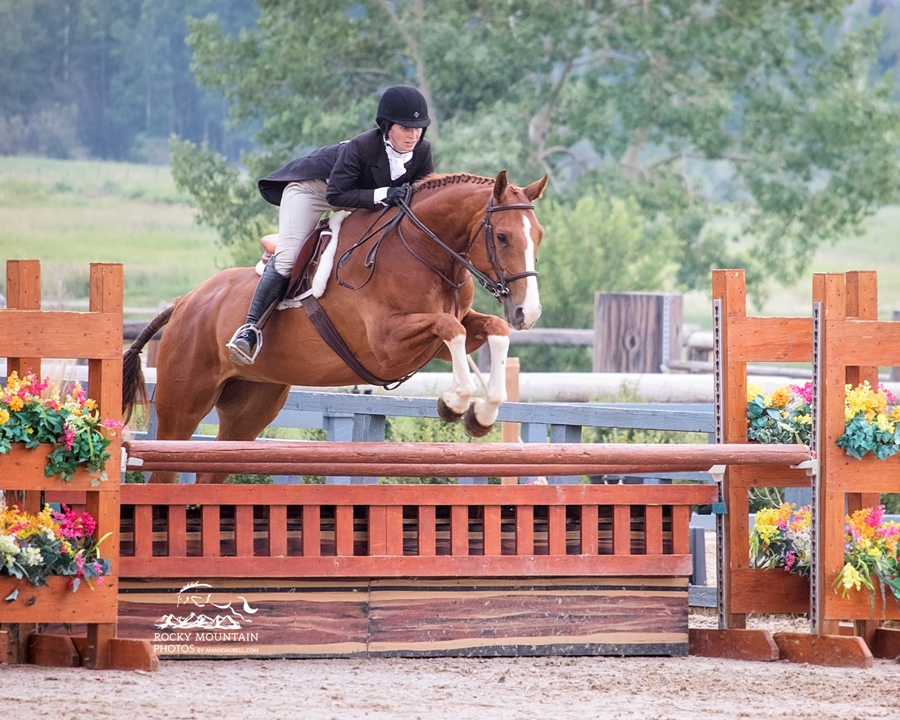 Irresistible
2013 Chestnut CWB gelding 16.2HH
Don Quixote x Indorado
Irresistible is a fantastic hunter with his easy going attitude and lovely jump
Irresistible has good, winning miles in the child/adult hunters, always getting a piece of the hack and never taking offence to a mistake, he is the perfect Jr/Am mount with his big, easy canter, his unflappable mind and his lovely yet easy to ride jump. He is also very brave and at only 5 has competed and placed in his first derby. He has won with both a child and adult with zero show or trainer prep, receiving the top second round score of the day in the ch/ad classic with a 14 year old child. He has an auto change, lands both leads and walks down the lines no matter the distance in. He has plenty of scope for the Jr/Am and is ready to move up next season, he would make a fantastic International derby horse or will be just as happy plunking around the 3' taking care of his rider.
Irresistible is by our Don Quixote who is becoming a wonderful sire of amateur friendly offspring who move very well and jump exceptionally well. Don Quixote had an unfortunate injury as a yearling, breaking the head of his humorous so has been unable to compete but he is really making his mark in the breeding shed. He is by the International jumper Gervantus, and his Burrgraaf x Voltaire dam was also very successful in the ring and has proven to be an even better producer.
Irresistible is out of an Indorado x Rex Magna mare, Wendy who is an exceptional producer of athletic offspring. Wendy is a half sister to the 1.60m horse Titus and she herself is the dam of two 1.45m horses, our very own Elle Carrera and a Toulon gelding who competes in Europe. With these exceptional bloodlines it is no surprise that Irresistible is such a natural athlete!
Irresistible is currently leased to the USA.