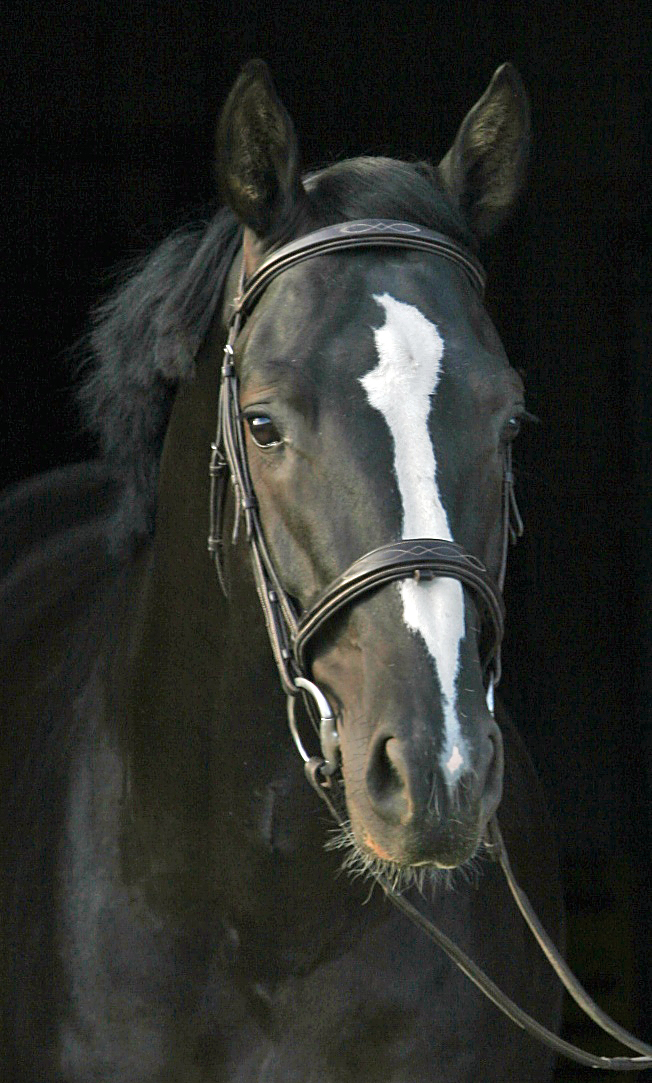 Jethro Tull G

2014 KWPN Black 17 HH stallion Licensed GOV, Hann, West, CWB & CSH
I'm Special De Muze x Voltaire x Heartbreaker


This stunning, correct stallion is showing GP talent and producing exceptional offspring!

Tested Negative for WFFS

Jethro Tull G is a long legged, gorgeous stallion who is very modern in both type and frame. As a 6-year-old in 2020 he competed to 1.30m with very limited showing due to the pandemic. He has excellent jumping technique with an especially impressive hind-end and world class scope that we haven't even started to test. We are very excited for the future with this incredible horse and will continue to take our time developing him so that he will have many years at the top of the sport. He has a great temperament and is very laid back at home but has proven to have plenty of blood in the ring. He has an absolutely fantastic canter with a lot of carrying power, his trot is very flat kneed and long and low.
Jethro was the top scoring stallion during his licensing with both the CWB and CSH, he is also licensed with GOV, West, Hann and AHA. He was named the Champion Jumper at the NA Stallion Sport Test in 2018. He is proving to stamp his offspring with his type, strong top-lines, good bone and structure and incredible jumping ability. He is producing lovely hunter types out of hunter mares, he adds his great canter, flattens the trot and adds great technique with scope to the jump. Out of jumper mares again he improves the canter, adds a more balanced frame and adds his great technique and scope. He has been an absolute hit with the breeders with his book being full every year and now numerous breeders coming back to breed again after being so impressed with their offspring. He will be campaigning more this year so please contact for availability, we have excellent quality frozen semen available as an alternative if he is unavailable fresh.
Jethro's Sire I'm Special De Muze is one of the most exciting stallions of his generation out of one of the best mother-lines in Belgium, Mare line #34 the Kerly line, with no less than 3 mares in a row who have jumped 1.60m. With his sire, Olympic competitor Emerald, who is known for throwing big scopey horses who are careful yet extremely brave, you have a superstar in the making! In 2020 I'm Special De Muze is leading the Jumping index for offspring up to 9 years old!
Jethro is out of a strong mother-line himself, mare line 89. She has some of the most influential stallions of Holland in a direct line - Voltaire x Heartbreaker x Ramiro x Le Mexico, this mother line is responsible for the approved stallions President (Clinton), Ulysses M2S (Ekstein), Ringo G (Concorde) and Taloubet Du Rouet (Baloubet Du Rouet) plus multiple FEI competitors. Jethro brings forward the best traits from Voltaire and Heartbreaker, their good looks combined with exceptional movement and ultra-carefulness. Jethro's full sibling was the high selling foal at a public foal auction in 2020 in Holland.
Videos:



Gallery:
Offspring:
Pedigree: