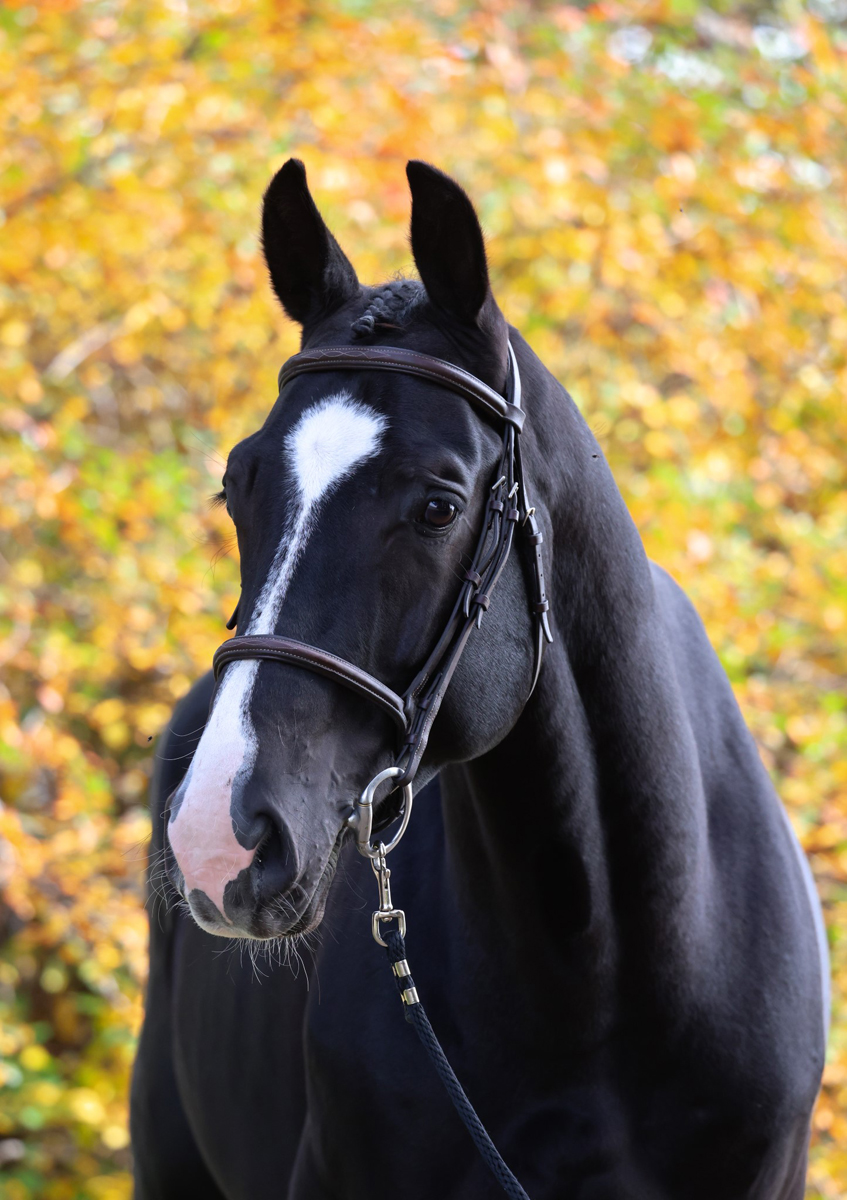 My Pleasure Z

2017 Black Zangersheide 17 hh - Licensed CSH

For Pleasure x Cumano x Cor de la Bryere



This exciting young stallion has it all - Looks, Temperament and Athletic ability!

Breeding Fees:
Download Our Breeding Contract
Early Bird Special $1200 CDN + GST Live Foal Guarantee & Shipping Container for 1st Shipment
$250 booking fee included
Fresh cooled shipped semen
Klondike Victory Farm is thrilled to announce the addition of My Pleasure
to our stallion line up! This gorgeous long lined stallion comes from arguably the best old bloodlines in show jumping. He is correct with good sized bone while still being very modern in both type and blood. We expect him to cross exceptionally well with mares who need a better temperament, more length of leg and a better set on neck while maintaining the length of the body. Like all of the KVF stallions he has an exceptional canter and huge scope. His trot has a lot of range, his jumping technique is flawless, he is very brave and straightforward under saddle and his trainability is exceptional.

My Pleasure's sire is the one and only For Pleasure who retired at 20 years old after one of the longest and riches careers in showjumping history. He amassed earnings of over 1.8 Million Euro as well as being on 4 Gold medal winning teams: 1996 Olympics, 2000 Olympics and twice at the European Championships. He won 75 Grand Prixs in his career first with Lars Nieburg and then with Marcus Ehning, winning his last GP at age 18. While being heavily campaigned, he was already starting to make his mark in the breeding shed but after his retirement he really took off as a producer. He now has more than 20 licensed sons and in both 2016 and 2017 was 3rd on the WBFSJ sires ranking list with a staggering 30% of all offspring aged 8 and over becoming 1.40m plus competitors. It is noted that he suits mares with enough blood, size and elegance and he brings his jumping ability, suppleness and wonderful attitude.

My Pleasure's dam Calamity Jane Z brings all of the attributes forward to complement For Pleasure in the best possible way. She has nearly 50% blood and that blood comes from some of the legends of show jumping production. She herself is a competitive 1.40m horse with an outstanding temperament and great rideability. She is by another legend of modern showjumping, Cumano who helped the Belgium team to numerous team placings as well as winning at Aachen, Spruce Meadows Masters and the World Championship where he jumped clear with all four riders. Cumano has precious few offspring and of those offspring 45% who are older than 8 years old compete at 1.40m plus. Calamity Jane Z's pedigree is rounded off by Cor De La Bryere x Alme x Gotthard in a row, guaranteeing the strength in her ability to pass on show jumping ability for generations to come. We are thrilled to offer My Pleasure for the 2021 breeding season and he will be attending Licensing's as they are available in 2021.





My Pleasure June 2021 - First Jumps Undersaddle


My Pleasure's dam, Calamity Jane Z

Pedigree: