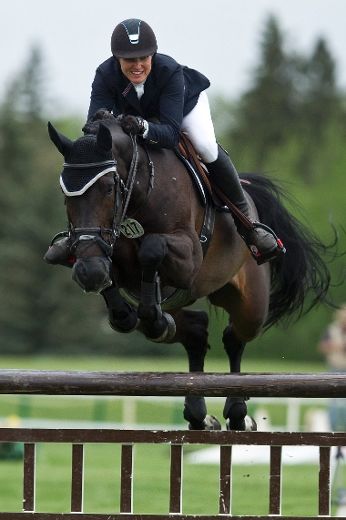 Verzay Z
2002 dark brown 16.3hh imported Zangersheide
Vigaro Z x Lorenzo
Offspring:
2016
Gelding
Zeno
Zen (Leroy)
Sold
2017
Gelding
Tempranillo
Monte Cillo
Sold
2018
Mare
Tacorde
Next Level (Nutmeg)
2019
Filly
Don Quixote
Ophelia
Sold
2020
Filly
Don Quixote
Pearl
Verzay Z (aka Zowii) competed successfully with Lynn Macyk in the 1.40m after being imported from Europe where she had already had a very successful career in the Grand Prix jumpers.
Zowii's sire Vigaro Z is by the famous sire Darco. Vigaro is enjoying a successful career in the 1.60m. Vigaro's dam herself competed at the 1.40m level and produced a full sister to Vigaro who competed in the 1.50m's. Zowii's dam sire Lorenzo was sired by Concorde which makes for an intersting combination of international jumpers in her pedigree.
Zowii's offspring are proving to be very striking showing lots of talent for the jumpers.