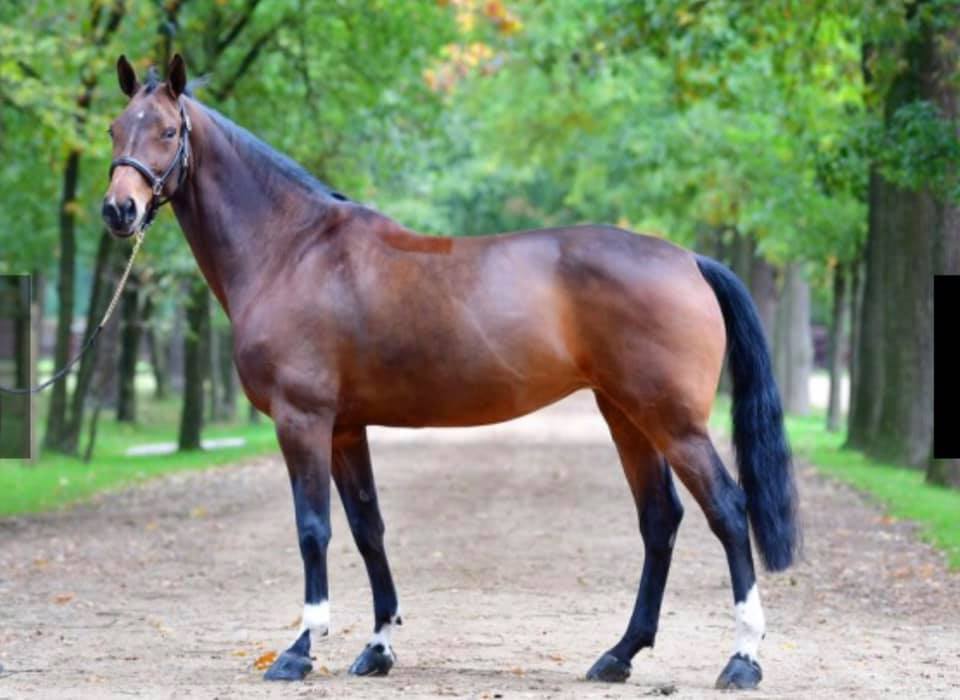 Heliantha-W Van 'T Merelsnest
2007 Bay BWP Mare
Argentinus x Darco x Hedjaz

Offspring:
2022
Filly
Nesquick TN
Selsa Caliente
Heliantha comes from the very famous stud Merelsnest in Belgium and is bred out of one of the top mother-lines available in the world! Heliantha herself has successfully competed at 1.35m and KVF will continue her career under saddle. She is a mare with a lot of quality, plenty of blood and excellent conformation. She is a beautiful type and we are excited about the future with her as a breeding mare.

Heliantha is by the legendary Argentinus who was named Hanoverian Stallion of the year in 2005 and has gone on to produce numerous Grand Prix show jumpers as well as Dressage horses. He is especially noted as a top broodmare sire. Some of his more famous jumpers include Arko III, Special Ed, Air Jordan and Grace Argentina. Some of is Dressage superstars are Amaretto, Aleppo and A Jungle Prince.
Heliantha is out of Wendelina Van 'T Merelsnest (Darco) who herself competed to 1.50m but much more impressively she has had 23 foals! Of which 11 of the 18 old enough to compete at the FEI level have done so! Wendelina is the dam of Glasgow-W Van 'T Merelsnest (1.60m) who is one of VDL's top stallions, Edjaz Van 'T Merelsnest(1.50m), Karaat Van 'T Merelsnest (1.50m), Indi Blue-W Van 'T Merelsnest (1.45m) and Koblenz-W Van 'T Merelsnest (1.45m) just to name a few. Wendelina is a full sister to Maclean Ward's very famous double Olympic gold medallist Sapphire and Qarco Van 'T Merelsnest (1.60m) and a half-sister to Livius Van 'T Merelsnest (1.60m).