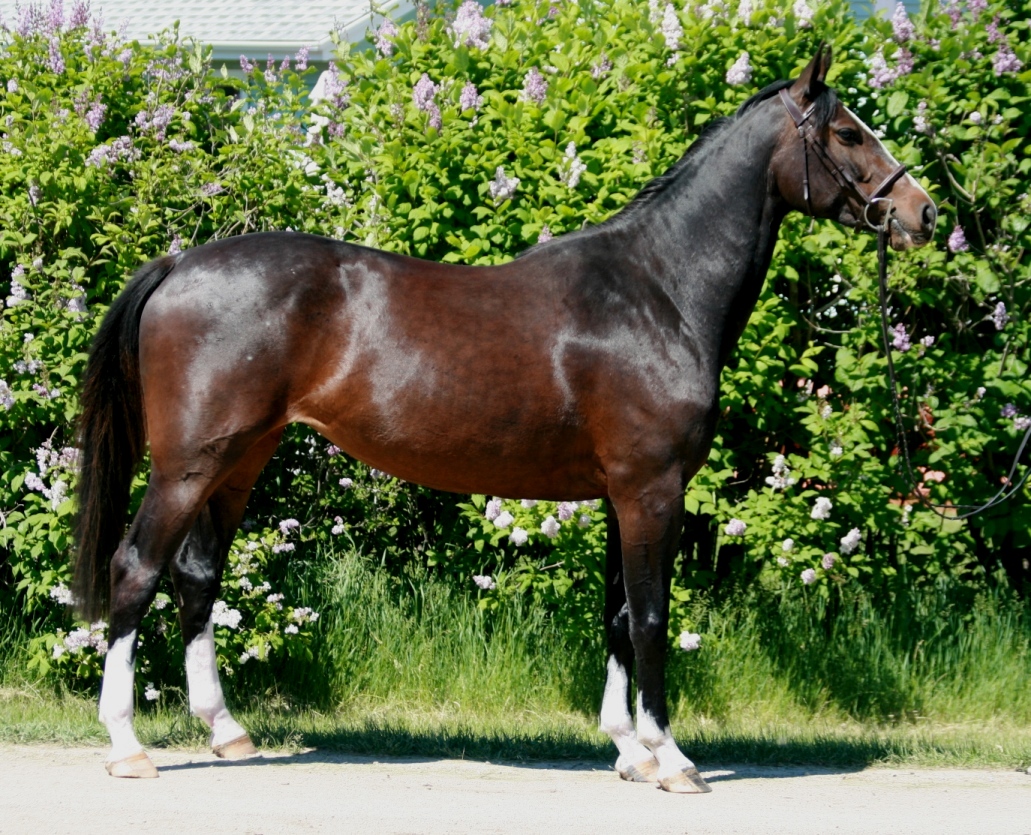 Ilana
2013 bay 16hh Canadian Warmblood
Tacorde x Contender
Offspring:
2019
filly
Jethro Tull
O'Contraire
Sold
2019
colt
Jethro Tull
One To One
Sold
2020
colt
Jethro Tull
P'Diddy
Ilana is a lovely young mare with a great work ethic and endless amounts of scope. She is more of a forward thinking, blood type mare, bold and straightforward to ride, and has the typical Tacorde puppy dog personality. Her first foals are gorgeous jumper types with lots of chrome. As an 8 year old, she is now competing at the 1.45m level with her junior rider and showing all the makings of a top show jumper.
Ilana's dam Contikki is by the great sire Contender, and completed the mare performance test in Germany and received very high scores. Ilana is her first foal.
Ilana's sire Tacorde was a fixture at the FEI level of show jumping for 6 seasons before being retired with earnings of over $100,000. Some of his career highlights include winning the Spruce Meadows indoor GP's 2x, being top placed at Brandon in almost every GP ever entered, a 3rd and 5th at Omaha International, jumping 4 clear rounds at RMSJ in two weeks and being one of the top earning horses at RMSJ in 2013, as well as being on the top 10 in Canada for money earned in 2013. Clearing 2x 1.98m during puissance competitions as well has having double clear rounds at Spruce Meadows in the International ring. Taking his rider from the local GP level all the way up to the World Cup Qualifier level, he always forgave mistakes and came out ready to try hard no matter what and he loved a crowd! Tacorde adds a great canter and hind end, scope, heart and desire to jump.