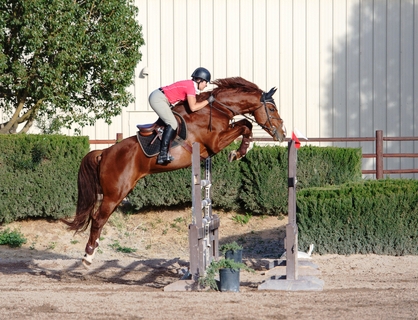 Lorrie Jamieson
Head Trainer / Farm Manager
Lorrie has been working in the industry for the past 20 years. Starting off working for Chris Brand as a stable hand and assisting with the young horses. After that she worked for Bosch Farms as a stable hand and rider and then in 1999 with the support of her family went out on her own. Lorrie has always specialized in bringing along young horses to reach their full potential having developed several into Grand Prix horses. Her approach of hard work and discipline with both her horses and her students really pays off with the majority of her students riding horses that they have developed themselves and are now competing against the best in Alberta and winning! Lorrie along with her sister Coreen have traveled several times to Europe looking for promising young horses and breeding stock and have come home with some exceptional horses who are now producing exceptional offspring.
Lorrie has always had a thirst for knowledge and has been coached by some great horsemen along the way. After going out on her own Bryan Anderson was the first coach who helped her, after that Jay Duke helped to instill solid working equitation and discipline in the flatwork for the higher levels and now she has taken several clinics with Beth Underhill and George Morris as well as riding with Rich Fellers for two weeks. These elite coaches have helped to fine tune the small details of both the jumping and flatwork. She has always tried to put the horses wellbeing first and the horses really respond and blossom under this program.
---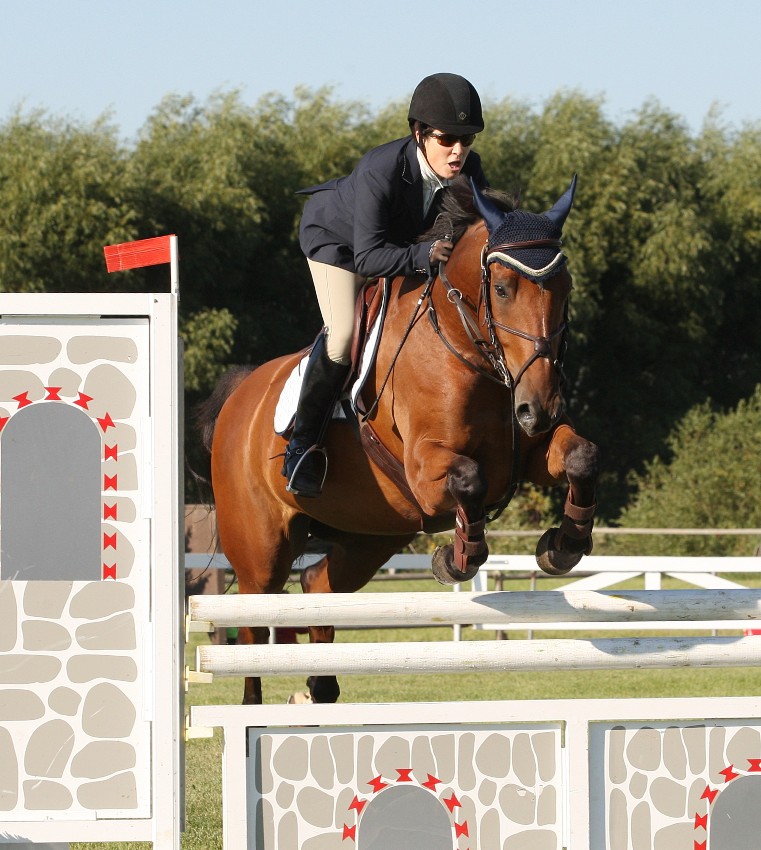 Coreen Jamieson
Accounting / Breeding Manager
Coreen was an avid rider as a teenager up in the Yukon and then went to university to study business and accounting. She studied international business in Mexico and is fluent in Spanish. She now works a more than full time day job and does the accounting for KVF as well as assisting in finding talented young horses and making the breeding decisions for the broodmares. She really enjoys researching the bloodlines and finding the niches that are producing top horses. Coreen got back into riding in her 30's after a 12 year hiatus and now competes with one of KVF's homebred's in the 1.20m division and is a force to be reckoned with always super competitive in the jump off.
---
Jessica Kerschbaumer
Jessica has been with KVF full time since 2014, and worked part time riding horses for us a year before that. She comes from Northern Alberta and has an eventing background. She has worked with all the young horses, from halter breaking foals, general handling and ground work, to starting them under saddle. She is a EC Certified Competition Coach, and has a small group of primarily eventing students. Jessica has competed up to the Intermediate level in eventing, 1.20m jumpers, and 2nd level dressage. She takes a lot of pride in always having brought along her own horses, and has plans to keep moving up the eventing levels. She has been a member of the Alberta Horse Trials Association High Performance Eventing Team since 2012. Even though Jessica has worked with warmbloods and a large variety of other breeds, she has a special affinity for off the track thoroughbreds. Twiggy, her current eventing mount, is a thoroughbred, bred, raised and raced at KVF, and then Jessica transitioned her into a successful sport horse career currently at the Preliminary eventing level with plans to move up in. Recently, Jessica has started helping us out with our website, social media, bookkeeping, and marketing.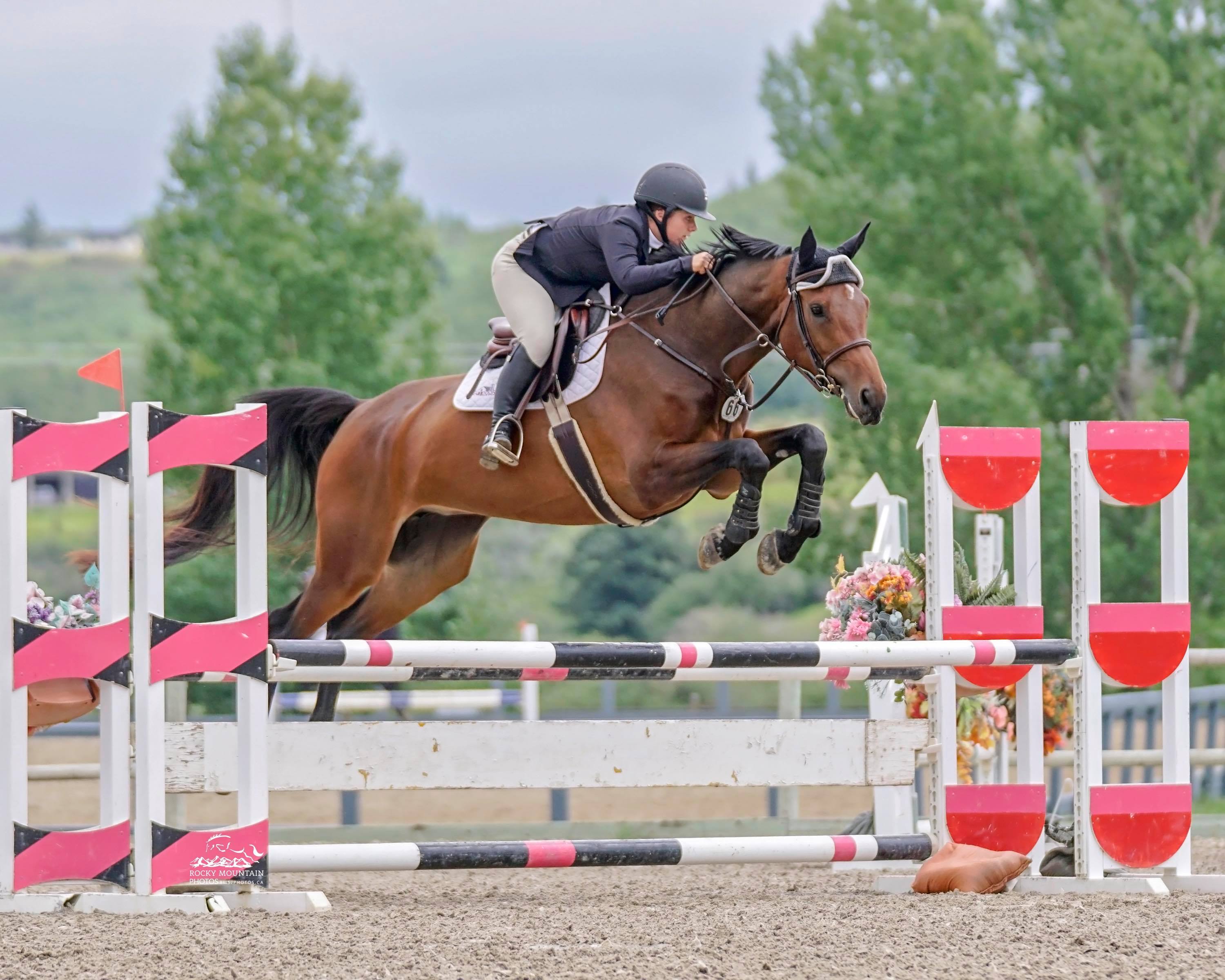 Randi Ropchan
Randi started part time at KVF in 2018 and soon after came on full time. She grew up in Red Deer and has been riding for 19 years now, previously working at Willowdale Equestrian Center and the family business, the Burnt Lake Store. She competes in the jumpers and has shown up to the 1.15m's, and is currently showing in the 1.00m's with her young mare Janeika. Randi is an invaluable member of our team, she does barn chores and works around the farm, rides the training horses, and has started working with the young horses and learning how to start them undersaddle. She says her favorite part of her job is getting to work with and ride the lovely, talented horses at the barn, as well as working with all the foals. Randi plans to continue working hard and moving up the levels in the jumper ring, and is thankful for the knowledgeable and supportive team at KVF.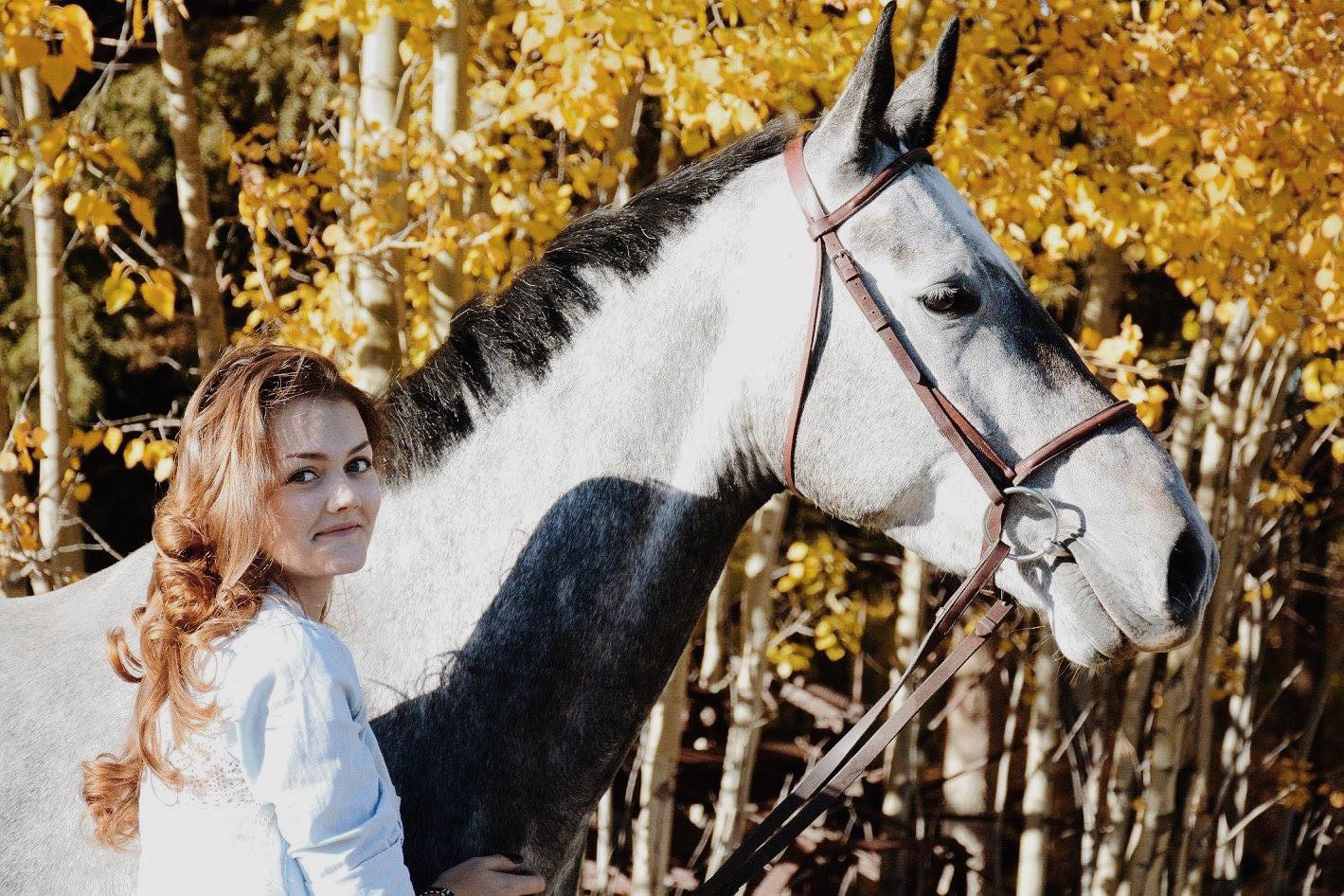 Grace Arnburg
Grace is originally from Mayerthorpe, and now has her own little slice of paradise about 25 minutes west of Sylvan Lake. Grace grew up with a passion for horses and started riding at an early age. Before taking proper lessons at age 7, she learned a thing or two about determination, patience, and perseverance from her childhood pony Shady, who was not very broke at all. She did some small schooling shows while in grade school and did a lot of volunteer type work at Touchstone Farm. This included riding different horses and helping out at the Fall Classic Sale. Hungry for more knowledge about horses, she went on and pursued the two year Equine Science program at Olds College in which she graduated from in 2019. Chris Gould introduced her to the CWB Young Breeders program back in 2014 and Grace has been an avid member and competitor since then. The team went to UK in 2015, Calgary in 2017, and the most recent competition was held in Austria in 2019. Grace started at KVF in spring of 2019 has quickly grown into an important member of the team. She does barn chores, rides the schooled horses, works with and starts the young ones, halter breaks the foals, and runs the skid steer and tractor. Grace says the best part about her job is getting to watch these horses grow into such talented athletes. It's very rewarding and makes all the hard work incredibly worth while. One day Grace hopes to have a well bred herd of her own, develop her horses and perhaps compete at higher levels.